---
---
We Create
The Wow
Experience
In the air and on the ground, SkyShare believes you should never be forced to compromise between exceptional service and value. Whether you're flying in an aircraft in our rapidly growing fleet or at a SkyShare FBO brick and mortar location, you'll immediately find people who care and listen first. Our employees ensure you receive both rockstar treatment and peerless pricing. That's how we aim to earn your trust and business.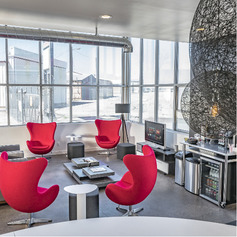 ---
---
We understand that nothing is more frustrating than being unable to receive the fuel service you need, day or night, rain or shine. Your aircraft represents your freedom and our experienced, highly trained staff goes the extra mile to ensure you love every moment of it. No call centers, no rookies, no siestas, no waiting for hours.
---
---
Pilots
Fly
Here First
All CB SkyShare FBOs are certified Corporate Aircraft Association (CAA) locations, welcoming their fuel advantages and their earned reputation for a standard of excellence.
---
---
Modern
Services &
Amenities
Both our Marin Co., CA and Ogden, UT facilities enjoyed extensive upgrades and remodels, adding multiple amenities for pilots and passengers including well appointed lobbies, luxury courtesy cars, a pilot lounge, public green space, and open hangar and office spaces. The cleanliness of our facilities and personal care of our people ensure all your visits are a pleasure.
---